New Season Starts Here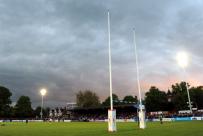 By Blues Ed
May 20 2019
After a tremendously entertaining season at Goldington Road it's to be hoped that the season ticket sales break records.
They're on sale now and prices have once again been held for "early birds" - purchased before the end of June from just £196.
Preparations are well underway with the welcome return of lock Jordan Onojaife and Huw Worhington the latest to commit for next season.
pqs: qs: