Change In Admin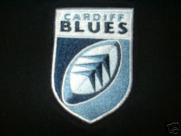 By Craig Muncey
June 23 2018
Hello All. Just wanted to make you aware that there has been a change in the running of this site. Steve Matthews due to other commitments is no longer able to give enough time to run this site, and I would like to thank Steve for his efforts. Therefore after an absence of almost two years, I have returned to give you my thoughts on matters relating to rugby and in particular Cardiff RFC and Cardiff Blues.
I look forward to sharing my thoughts on the new season, getting the message board back up and running and also looking at putting up a few interviews as I did previously.
Look forward to speaking to you all soon.
Craig
pqs: qs: