All-Start MadStad-Era First XV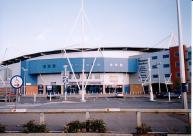 By Shawshank
May 31 2018
Now about to enter our 20th season in Reading, I thought it would be fun to look back over the years and select an 'all-star' first XV from all the players that have graced the Madstad turf over those years.
In choosing the team I have tended to give extra credit in selection for those players who contributed during our 'glory' years of say 2006-2009; and have only considered those who had at least 2 seasons with the team.
So here goes:
1. Loose-Head Prop – Clarke Dermody.
We've had some fine players over the years. Neil Hatley in the early days, Tonga Lea'aetoa, Clarke Dermody and Alex Corbisiero in the glory days and more recently dual RWC winner Ben Franks – Tonga, Clarke and Ben all having the ability to play tight-head if required. For me Clarke Dermody just shaves it.
2. Hooker – Naka Drotske
It's really a choice out of 4 – Richard Kirke and Naka Drotske from the early era, Danie Coetzee in the glory days, or Paicey who has spanned most of our Madstad time. For sheer 'hard-nosed' South African belligerence - and for playing in the momentous 2002 Final - it has to be Naka!
3. Tight-Head Prop – Faan Rautenbach
Arguably TH Prop is historically the weakest position. The best from the early days would be Rob Hardwick, whose longevity and durability was fantastic. In more recent times Geoff Cross was prominent, but surely Faan Rautenbach is the easiest selection in this whole process - a huge man-mountain from the Highveld, he anchored our scrum superbly from 2005-2012.
4. and 5. Locks – Bob Casey and Nick Kennedy
We've been well-served with quality locks over the years. Steve Williams, James Hudson, Nick Rouse and George Skivington all spring to mind as notable performers in different eras. Ryan Strudwick was a very hard name to over-look – a fantastic engine, underrated in the line-out and a fine Captain.
However, for a wonderful combination you can't really go beyond Bob Casey and Nick Kennedy. Not only wonderful players in their own right, but the perfect combination of the immense, raw-boned, hard mauling Casey and the wonderfully athletic and nimble line-out play of Nick – has there been a better line-out player in the history of the Premiership?
6. Blind-side Flanker – Matt Garvey
Maybe not quite as many excellent players at as at 7 & 8, but nevertheless some fine players have filled the 'unseen dogsbody' role. Eddie Halvey in the early days stood out for me, and then Declan Danaher (who could also play 7) and Kieron Roche. However I would choose Matt Garvey – huge work-rate, a great ball carrier and a very hard defender who was an immovable object over rucks.
7. Open Side Flanker - Steffon Armitage
Some great names come to mind in this pivotal position. Kieron Dawson was a superb ever-present in the early days, Declan also played 7 in his early career, Olivier Magne had his admirers as did Juan-Manuel Leguizamon.
In more recent times Blair Cowan has been consistently outstanding, but surely Steffon Armitage has to be the choice here – an irrepressible canon-ball of a player, superb at turnovers and a real force of nature with the ball in hand.
No 8 - Chris Sheasby
Again, we've had some very fine players at 8. Phil Murphy was an amazingly consistent player – never made a mistake and always chiselled out hard yards. George Stowers was another hard grafter, as has the superb Ofisa Treviranus been for many a year.
For me however the choice boils down to one of the Christophers – Hala'Ufia or Sheasby. Chris H was a frighteningly hard man – many an opposition player would pull out of a tackle if the belligerent Tongan was heading in their direction. He was also a destructive defender – but his problem with his border-line 'hits' and the resulting poor disciplinary record means that he must be overlooked in favour of O'Sheasby.
A much under-rated player for England, many thought he was just here for his pension when he joined from Quins. But what a player he turned out to be – fielding high kicks like a full-back, charging around the pitch like a man demented, and making many a hard-yard from the base of the scrum. And who can forget his pitch-side TV interview just after winning the Powergen Cup…!
9. Scrum-Half – Peter Richards
Again, one of those positions where we have arguably been a little light on top quality over the years and have definitely struggled over the last 7-8 seasons. Darren Edwards and Hentie Martens were fine players in the early era, and then Paul Hodgson took over in the mid-noughties and what a player he was – maybe not the best attacking scrummie, but has there ever been a better defensive 9?
For me though the clear stand-out is Peter Richards – not everyone's cup of tea when he re-joined us, but he showed what a class act he was with an assured all-court game and a brilliant ability to make a line-break. His versatility was also an advantage - he must be the only scrum-half to ever play No7 in a RWC Final!
10. Fly-Half – Mike Catt
Barry Everitt would be many people's choice at 10, and he is clearly the most reliable and best points-machine we have had. However, with the back-line I have chosen, would his 'steady-Eddie' style in open play be able to set them up well enough to fire enough bullets?
Guys like Chris Malone and Ian Humphreys had their moments in later days, and Shane Geraghty must also be up there to be considered, but Mike Catt is the clear choice for me.
Some may argue he would be best at 12, but that position is already filled. Maybe his best attacking days at 10 were over by the time he joined us, but he could run a back line like few others, his booming touch kicking was a joy to behold, and he was a sturdy rock in defence.
Choosing Catty at 10 however means that we need to have a goal-kicker at 15, as he wasn't really a front-line kicker for us. Which in turn means that some other compromises have to be made elsewhere in the backs…
11. Left Wing – Sailoisi Tagickaibau
Justin Bishop was an inspirational player for us for many a early year, ran in tries for fun and was also a superb defender. In later days Marland Yarde was also a stand-out for us, and scored some wonder tries.
But really it's a pretty simple choice – one of the great left wings of modern rugby, Tagi could genuinely turn a game in a moment and what a sight he was once he had got into that long loping stride, handing-off tacklers like they were children, and then dropping his shoulder and swooping for the try-line.
12. Inside Centre – Seilala Mapasua
Once Catty has been chosen at 10, it basically boils down to a shoot-out between Seilaila Mapasua or Brendan Venter.
A mighty presence both on and off the field, 'The Doc' will go down in LI folk-lore for that 'tackle' on Matt Dawson in the PG Cup Final – a moment when it became clear that it was to be our day and Saints went to pieces afterwards. His very presence on the pitch was usually worth 5-8 points to us.
But it is impossible to overlook 'Maps' – one of the genuinely great players to have worn our green shirt. He was so often the dynamic point-man to our attack, and a huge presence in defence. With his hair billowing in the wind and a huge smile on his face, what a sight he was in full cry.
13. Outside Centre – Jonathan Joseph
A difficult choice – with Delon Armitage losing out at 15 and 14, can we somehow slot him into his 3rd-choice position? But what made Delon so good on the wing or at full-back - speed in open space – meant that he perhaps was not quite so effective at 13. Elvis Seveali'I shone for us for a couple of seasons in the glory days, and Geoff Appleford was a fine player back in the early era.
However, although arguably Jonathan Joseph he has achieved more since he left us, even in those youthful blooms of his career with us it was clear that a true star had been born. JJ's mesmerising runs, hips swaying left and right, allied to a remarkable acceleration from a standing start, would often leave defenders for dead.
14. Right Wing – Topsy Ojo
Undoubtedly the hardest choice, with a wealth of fine players. Paul Sackey - what a player he was, flying down the wing in the days when he really didn't get much of the ball. Then Delon Armitage – losing out at 15, but nearly as adept at 14. And more recently Alex Lewington – a true 'game-breaker', who would probably have won England caps by now if he played for a more successful team.
But for sheer class and consistency over 15 years, Topsy Ojo gets the nod. In the early days his pace was electric, and he could wriggle through tackles like an eel. He may have lost a bit of pace over the years, but for a few seasons he largely carried the attack on his shoulders. His try-scoring record speak for itself.
15. Full Back – Peter Hewat
The early era was dominated by Mike Horak – he couldn't kick for toffee, but what a reassuring sight he was at the back, fielding kicks and then a strong runner in counter-attack. And Tom Homer largely kept us safe from relegation for a couple of seasons with his assured defence, and quite remarkable goal-kicking.
If we had a goal-kicker at 10 I would have gone for Delon Armitage – superb in both defence and attack, and someone who was also a real 'game-changer'.
But we need a front-line kicker, so Peter Hewat gets the nod.
PH doesn't lose anything in attack - the sight of the elegant Aussie surging out of defence, like tea-clipper in full sail, was one of the most thrilling sights I can remember at the Madstad. Maybe he was slightly 'iffy' in defence, but his very assured goal-kicking seals the deal for me.
Maybe some names I have missed out here – and some controversial choices. What do you think?
(Takes cover and awaits incoming missiles….!)
pqs: qs: