Our opponents for Saturday - Cambridge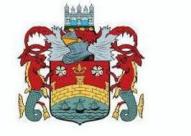 By noibla
April 28 2017
Cambridge r.f.c. our hosts for the final match in the 2016 - 17 season were formed in 1923 and currently play at Grantchester Road in the Newnham area of Cambridge where they have played since the 1950's, running three senior sides and three junior sides, an organized club it seems for what looks like a traditional rugby club providing rugby for all ages in the area. They are another club that hace been able to take advantage of an opportunity to buy the lease on existing pitches and further land from Kings College in the 1990's to accomodate those teams.
Cambridge joined the league structure in 1988 finally gaining promotion to National One for the 2016 - 17 season, they are currently in thirteenth position on 58 points from a playing record of 8 - 1 - 20 from their 29 games so far and can look froward to consolidate their position for next season having a seven point cushion over Blaydon in fifteenth place with their squad of 41 players this season and a sixteen strong management team whilst building for the future.
For our part tomorrow our final objective for this season is to collect the remaining points that will equal or better those scored by Richmond last time around when they were promoted to the Championship so a win will give us one more point than Richmond and of course maintain our current run of twelve consecutive wins, come on the lads.
Looking ahead to next season it will be interesting to keep an eye on the Championship with both Richmond and Hartpury joining their ranks in the last two years and with Richmond, to their credit, ahead of Rotherham this season. And because of the troubles experienced by London Welsh this season ending in their being expelled from the Championship, it means that if things go to plan for us next season we could have at least two recent members of Nat One in that league for another year and possibly three if all goes well, is this something of a sea change I wonder, what do you think?
pqs: qs: