England Rugby Packages 2019 - Rugby World Cup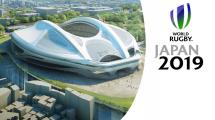 By Admin
October 30 2017
England Rugby Travel are delighted to announce you can guarantee your place at Rugby World Cup 2019™ today with our exclusive Priority Access Pass. By signing up here you will be at the front of the queue when our ticket-inclusive travel packages go on sale early in 2018.

For £250, you will not only guarantee your place at what will be the biggest Rugby World Cup ever, you will have the peace of mind and security of travelling with England Rugby and like-minded fans as well access to a great range of flights, hotels and travel experts as well as exclusive events and rugby legends.

Your Priority Access Pass is fully refundable should you be unable to travel and will be deducted from your final package balance. It's easy, hassle free and offers the perfect reassurance that every detail is taken care of.

Demand for ticket packages for Rugby World Cup 2019 is already extremely high, so don't delay. Guarantee your place today and be ready for the 'Game of Your Life'. Secure your priority here.
Ticket and Travel Packages
Priority Access Pass
Japan, Fri September 20
For £250 you will be first in the queue to book ticket-inclusive packages when they go on sale. The fully refundable pass gives you...

- A guaranteed place as one of the first England fans at the greatest Rugby World Cup™ ever
- Beat the queue to the best range of flight and hotel options with our official ticket-inclusive packages
- It's hassle free – our travel and event experts will be with you throughout to make your experience easy
- Guaranteed unbeatable access to England legends and rugby celebrities
Have a question?
Call us on 0344 788 5000
pqs: qs: