So now we know (well almost)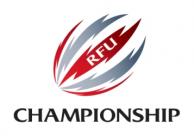 Championship
By Moorsman
February 25 2010
Details of Exeter Chiefs route map or potentially tourtuous journey to the promised land.

So Now We Know (well almost)

After a protracted selection procedure the RFU have finally announced fixture dates for Stage 2 of the Championship. Although they managed to shorten the selection for some clubs whilst others are left to fight on to ensure their place. Where does this leave the Chiefs? Well we have the following games to look forward and try to get to Round 3, which is a one-off winner takes all match, which in turn qualifies you for a two match final!!
Round 2 - Pool 'B'

Date
Opponent
Home
or
Away
League
Result *
March 21st
Nottingham
A
42 - 11 (W)
March 27th
London Welsh
H
13 - 9 (W)
April 2nd - 4th
Doncaster or
Plymouth or
Moseley
A
14 - 9 (W)
13 - 23 (L)
50 - 25 (W)
April 10th
Doncaster or
Plymouth or
Moseley
H
32 - 20 (W)
30 - 24 (W)
36 - 19 (W)
April 16th - 18th
London Welsh
A
10 - 12 (L)
May 1st
Nottingham
H
42 -12 (W)
* Chiefs score first
Round 3 Semi -Finals

Date
Match
May 8th
1st Pool 'A' v 2nd Pool 'B' (gameX)
May 8th
1st Pool 'B' v 2nd Pool 'A' (game Y)
Team with best record in Stage 2 has the choice of home or away for the first leg of the Final.
Round 4 - Final

Date
Match
May 19th
Winner game X v Winner game Y
May 26th
Winner game X v Winner game Y
The Winner gains promotion to the Premiership provided they meet entry criteria re ground etc,.
pqs: qs: