SARACENS OUT BUT NOT DOWN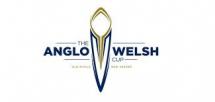 By Sully08
February 5 2018
Travelling down to Devon on Friday evening it was unclear whether this game would be a dead rubber or if either team had anything to play for. However with a strong Saints selection turning over Quins Sarries fate was sealed, while Quins coming away with nothing from the Gardens gave Exeter the chance to win their group with a try bonus point win.
Exeter retained just five from the young side that lost at Worcester the previous week and bolstered the team still very much based on their Braves side with some experienced players needing game time like Phil Dollman and Thomas Waldrom plus Argentinian new signing Santiago Cordero for his debut.
Saracens retained 11 from the team that beat the Dragons last week and included Skelton and Loz for the run out. However bringing in 3 guests indicated a realism around the opportunity to progress and having both eyes focused on the team for Newcastle next week.
What struck me throughout the day was how Exeter reminded me of Saracens in recent years. From the game relevant warm up to the high tempo defence creating turnovers and tries to great decision making re when to run and when to kick to dictate the game. And with 12,437 tickets sold to see their first home game in 4 weeks and a semi final up for grabs there was plenty of motivation for Exeter to perform.
The game kicked off with the normal strong wind at Sandy Park and Exeter had the benefit of the wind behind them in the first half. Despite losing their Lock Atkins to injury after 4 minutes the Exeter team pushed forward and after a series of half breaks the winger O'Flaherty scored in the corner. Conversion was missed left but Exeter 5:0 up.
Sarries won the kick off and tried to build momentum but mistakes created by Exeter's pressure led to a Flanagan knock on in midfield. An overthrown line out by McIlroy gave possession back to Exeter and another series of half breaks led to a maul under the posts and a couple of scrum penalties before good footwork from Devoto saw the second try converted by Simmonds to put Exeter 12-0 up after 11 minutes.
With the wind behind them and a few mistakes being caused by their pressure it was looking very ominous for the young Saracens team. A third try quickly followed when a defensive line out was lost and the prop Low crashed over for another converted try by Simmonds to make the score 17-0 after only 16 minutes.
Finally Saracens managed a period of attack without handing over possession and Tom Whiteley was put in in the left corner to get Saracens on the scoreboard. From wide out Malins hit the left post in what was to be the nearest to a Sarries conversion all afternoon.
A swift break by Segun put Sarries on the front foot again and a line out on the 5 yard line promised much. However Skelton lost the ball in the tackle and after an Exeter scrum a quick break by Cordero showing great feet down the right saw scrum half Maunder in for the try converted by Simmonds to make the score 26:5. This try was well received by the group of Exeter students near us who were proud to say the scrum half was a student at their uni but apparently too good to represent them!
My notes at 30 minutes just says errors = tries, but good play by Exeter in creating the errors and then finishing us off with a try bonus point in less than half an hour.
Credit also to the young Saracens team who continued to press forward. Gallagher made one of many impressive runs down the left wing and released Segun who finished the move off in great style with his twinkly feet.
6 tries in just over 30 minutes was followed by a relatively barren 10 minutes with no score. Both teams gave up the ball in promising positions which was credit to both defences. Tompkins featured in this period with some strong tackling and running with the ball. With the first half all but over Exeter were camped on the try line with two scrum penalties in front of the posts and were held up over the line by last gasp tackles. However Skelton won a penalty and a couple of offences later Gallagher was kicking to the Exeter 5 yard line. Some joker then reminded us of THAT penalty by Slade but thankfully they were silenced by Malins showing a clean pair of heels to finish off a move to take the score to 26:15 four tries to three at half time.
With the wind behind Saracens in the second half there was some hope of an unlikely recovery but Exeter were simply too good to allow us back in.
Loz came on at half time for Segun (injured or rested I'm not sure but given our current shortage of wingers I'm guessing the former) with Malins moving to full back and Gallagher to left wing.
Skelton created another turnover and an Exeter knock on gave Sarries some early possession. However Dollman made a break into the 22 and after a solid scrum the ball was moved to Devoto to break through and score a converted try near the posts.
Within a couple of minutes Exeter were back on attack and swift hands saw O'Flaherty given space on the left wing to cross over for their sixth try. Another example of Saracens play as it reminded me of the try Earle scored on the right wing recently at AP.
Game well and truly over Saracens started to empty the bench with Barrington, Figallo and Cutmore coming on for the two props and Flanaghan who had had a good game carrying, tackling and nicking a line out.
Saracens continued to press and Oli Morris went close only to be bundled into touch a yard out. The rest of the bench was now on and Skelton after a strong 60 minutes was given a breather. At this point with both wingers substituted Saracens were playing with two nines and two tens with Tom Whiteley on the right wing and Malins covering at the back. A mention for Max here who had a good game, showing his ability to play high and choose the right attacking option throughout the match.
With 20 minutes to go a kick and chase through by Tom Whiteley almost led to the visitors fourth try but the ball went dead before Tom could get there. The boys continued to work hard and both Jack Nay and Malins were suffering from stitch. Malins managed another half break with a kick over the rushing defence and Low deliberately slowing the ball down saw yellow with 10 to go. The penalty was put into the corner and a catch and drive saw Tom Lindsay guesting from Bedford over for the try bonus point. A more kick able conversion was hurriedly taken and missed by Loz suggesting the team still thought they could get more from the match.
However 14 man Exeter dominated the rest of the game and their reserve hooker Davis carbon copied Tom's effort to make the score 43:20 with 3 minutes to go.
Knowing they needed as many points as possible to ensure a home semi Exeter kept running to the end but a knock on finally ended the game. 7 tries to 4 was a fair reflection of the game. The announcer was able to confirm though that other results meant they had managed the home semi which sent the crowd (well at least 12,300 of them) home happy.
For Saracens plenty of positives to be taken from the game. Heads stayed up through out and every opportunity to attack was taken. A honorary mention for the back row that were up against a strong and experienced 6-8 from Exeter. All 3 tackled and carried throughout the game and Nay played the whole game despite clearly not fully fit at the end. The young guest Daniel Temm from Ealing showed promise and lasted the full 80 too.
So our Anglo Welsh run is over and Exeter look well set to make the final and take the honours at Gloucester next month.
Exeter
15 Phil Dollman, 14 Santiago Cordero, 13 Tom Hendrickson, 12 Ollie Devoto, 11 Tom O'Flaherty, 10 Joe Simmonds, 9 Jack Maunder, 1 Moray Low, 2 Jack Innard, 3 Greg Holmes, 4 Ollie Atkins, 5 Wilhelm Van Der Sluys, 6 Kai Horstmann (capt), 7 Julian Salvi, 8 Thomas Waldrom
Replacements
16 Paul Davis, 17 James Kenny, 18 Jack Owlett, 19 Sean Lonsdale, 20 Tom Lawday, 21 Stu Townsend, 22 Sam Morley, 23 Harry Strong
Scores
Tries O'Flaherty 2, Devoto 2, Low, Maunder, Davis
Conversions Simmonds 4 from 7
Saracens
15 Matt Gallagher,14 Oli Morris, 13 Nick Tompkins,12 Dominic Morris 11 Rotimi Segun,10 Max Malins, 9 Tom Whiteley, 1 Hayden Thompson-Stringer, 2 Tadgh McElroy, 3 Kieran Longbottom, 4 Will Skelton, 5 Mark Flanagan, 6 Daniel Temm (Guest, Ealing), 7 Sean Reffell, 8 Jack Nay;
Replacements
16 Tom Lindsay (Guest, Bedford), 17 Richard Barrington, 18 Juan Figallo, 19 Danny Cutmore, 20 Jarrard Hayler (Guest, Royal Navy), 21 Nic Stirzaker, 22 Alex Lozowski, 23 Reuben Bird-Tulloch
Scores Tries Whiteley, Segun, Malins, Lindsay
Conversions 0 from 4 (Malins 3, Lozowski 1)
Attendance 12,437
Man of the Match: Tom O'Flaherty. Sarries MotM Matt Gallagher strong performance at the back and wing.
Referee: Elgan Williams
Assistant Referees: Fergus Kirby, Clare Daniels
Citing Commissioner: John Charles
No TMO
pqs: qs: