Updated list of signings for 2018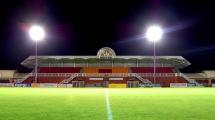 By Rogero
January 10 2018
The new signings continue to be announced. Here's the list of players as at 10th January 2018! I will continue to update the list as the information is released and confirmed by West Wales Raiders RLFC.
Head Coach - Jon Ellis
Assistant Coach - Phil Carlton
Players signed and their ages....
Mark Asquith 26
Kristian Baller 30
Harry Boots 20
Karlin Claridge 18
Matthew Cummins 25
Sam Baker 25
Ashley-Hames bateman 27
Harrison Elliott 25
Morgan Evans 25
Connor Farrer 22
Dan Fox 29
Louis Ford 22
Kurtis Haile 26
Macauley Harris 18
Taine Hendy 17
Morgan Jefferies 21
Connor Parker 20
Barrie Phillips 31
Ross Price 24
pqs: qs: