Not exactly the start we had in mind..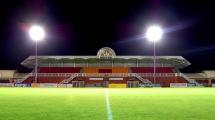 By Rogero
February 20 2018
Mistakes happen and hopefully everyone can learn something from the events on Sunday. There is no point in examining things further, the club statement says it all. "We would like to thank Newcastle Thunder and all their fans for travelling down to the game today, we apologise that the game didn't go ahead due to an administrative error on our behalf. We understand that supporters have been let down and the club accept full responsibility for the issues that occurred as a result of the events of today. The club would like to reassure that incidents like this will never happen again and we apologise to all the supporters both home and away. A full update of today's repercussions will be posted on our website www.raidersrugbyleague.co.uk and all social media outlets as soon as we have more information."
Next up is the tough trip to play Bradford Bulls in the Challenge Cup at Odsal.
pqs: qs: