Coventry next before the North Wales Crusaders visit..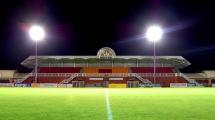 By Rogero
March 19 2018
After a tough couple of fixtures in the Challenge Cup and League One, the West Wales Raiders will be hoping for a better outcome when they travel to Butts Park Arena on Sunday 25th March to take on Coventry Bears. The Bears home cup tie on 18th March was postponed due to snow so both teams will have a had a couple of weeks planning time for the fixture. Following what will be West Wales Raiders third consecutive away match the Llanelli based club will host North Wales Crusaders in the Welsh Derby.
The Crusaders match is being played on Good Friday, March 30th with a 3.00pm kick off time.
pqs: qs: