Newcastle upon Tyne and back & repeat once again...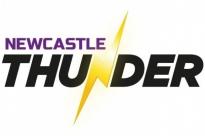 By Rogero
March 8 2019
The West Wales Raiders (WWR) are making the long trip to Newcastle upon Tyne on consecutive weekends, which will be a tough ask for all concerned. On 9th March (kick off 2.30pm) the two sices meet in a Challenge Cup match and then seven days later on 16th March they play a league 1 fixture with a 3.00pm kick off. The 2019 season has seen improved performances on the field for WWR but three consecutive wins means the club are still searching for that elusive win to break a long list of consecutive defeats. It is a tough and challenging sport and West Wales Raiders cannot expect any easy matches.
Good luck to all who pull on the WWR shirt.
pqs: qs: