Headingley observations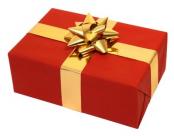 By Almostatyke
October 2 2017
Watching my first home game of the season against Pirates from the hitherto forbidden territory that is the Carnegie Stand gave me an opportunity to observe the many changes taking place at Headers. Most obvious was the absence of the South Stand of course. I noted that there is a major sewer diversion in progress, which is slow work, and that probably explains why the demolition did not proceed quite as quickly as we perhaps expected; after all the steelwork of the old stand looked as though a tap with an excavator bucket would knock it down like a house of cards
The new South Stand is expected to temporarily house about 2000 Rhinos fans for matches from next February (i.e. start of the RL season) and should be complete about a year from now.
Following the Varsity match this week, which gets student crowds of 10k plus, and the recent completion of the cricket season and Rhinos home matches , the North Stand demolition will start. The new stand is expected to take 18 months to construct and a temporary stand will be put in place between the construction and the pitch for Rhinos supporters, thus maintaining a ground capacity of 12.5k. I haven't worked out where the teams will change though.
Overall the construction programme will clearly be challenging. Many of the activities are sequential, meaning that any delay is inevitably passed on to the next activity thus endangering the completion date, plus there will be lots of crane lifting, which has to be stopped when wind speeds are excessive for safety reasons. The construction activity is all in a densely populated residential area and so working hours and deliveries to site will no doubt be restricted. Add to that the effect of facilitating the temporary stands/temporary access to the South Stand on Rhinos match days.
Accommodating Carnegie fans in the Carnegie Stand seems to be an excellent solution in terms of taking us out of the line of fire. If we exceed the 4500 capacity and have to turn fans away I will do a jig naked in Briggate – provided Wild Willie joins me of course.
So what about the Carnegie Stand experience? Though not a fan of behind the posts viewing I found it perfectly acceptable, and much, much better than the view at the majority of Championship grounds. No doubt others will have their opinions on this.
I will be keeping a canny eye on Caddick Construction's progress over the year or so with updates in due course.
pqs: qs: