Benetton v Cardiff Blues - Match Report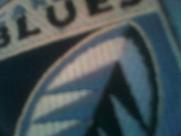 By Dan Pearce
September 9 2018
Cardiff RugbyWeb looks at last night's game and provides us with his match report. A really disappointing performance and result and next week are crucial that the boys get the win. A big week coming up for all.
Cardiff Blues fell to a second successive late defeat as Tommaso Allan kicked a conversion with the last kick of the game to hand Benetton the victory.
It comes after Leinster scored a try in the last five minutes of our round one game at the Arms Park, leaving John Mulvihill with just bonus points to show from his first two competitive games in charge.
Following that game, there was just one enforced change to the starting XV as Seb Davies missed out with a knee injury to be replaced by George Earle, but there was good news on the bench as Wales internationals Dillon Lewis, Josh Navidi and Gareth Anscombe all returned to the matchday squad.
Cardiff Blues started brightly, a chip kick from Jarrod Evans gathered by two-try scorer from last week, Jason Harries before a driving maul got us close to the line, but it was Benetton who had the best chance to open the scoring as Monty Ioane looked all set to go over in the corner before a suspect high tackle from Harries rolled him into touch.
However, the home side did manage to get the first points on the board just minutes later as Tommaso Allan kicked a penalty in front of the posts after Evans was penalised for not rolling away.
We continued to knock at the door though, as Willis Halaholo almost released Owen Lane after a Matthew Morgan counter-attack, while Jarrod Evans made a smart break, but it was Nick Williams who did manage to crash over the try line before the TMO ruled there was no clear grounding.
Eventually, after a strong opening 20 minutes, Cardiff Blues did get the board ticking over with a Jarrod Evans penalty won at the ensuing scrum, but ill-discipline was a constant issue.
An infringement in midfield allowed Benetton to kick to the corner and when we pulled down their driving maul, scrum-half Tito Tebaldi saw a chance to chip into the big in-goal areas at the Stadio Communale di Monigo which half-back partner Allan won the race to, subsequently converting his own try.
At 10-3 down it seemed like all the early pressure from Cardiff Blues was going to come to nothing, but then a Benetton error opened the door. Tebaldi's pass for Allan to exit was wayward and Willis Halaholo chased Tommaso Benvenuti well to force him back over his own try line.
From there it was all Dmitri Arhip, as the Moldovan prop showed off all his scrum power and pushed the Italians back over their own line leaving referee Sean Gallagher with no option but to head under the posts for an automatic seven points.
Then a moment of controversy. Cardiff Blues exited from the kick-off, which Benetton number eight Robert Barbieri gathered and carried back. After beating one tackle he moved to fend Lloyd Williams but ended up forearming the scrum-half in the neck.
Previously something that would not have been an offence, these days contact with any area above the neck is now not acceptable and the referee was left with a decision to make. With the help of the TMO he came down on the side of a yellow card, but it could so easily have been a red.
With five minutes left of the half Cardiff Blues needed to make the extra man count, and although a try wasn't forthcoming, two Evans penalties nudged the visitors into a 10-16 lead as the teams headed in at the interval.
Unfortunately, he couldn't extend the lead as the second half got underway, pushing a penalty to the right of the posts, and from there the game seemed to slip away from Cardiff Blues over the next 10 minutes.
The kicking game seemed without purpose, as it neither found touch nor was up for competition, and when the chase that followed it looked disjointed at best, the dangerous Benetton back three took advantage with aplomb.
This spell of dominance ended with Iliesa Ratuva returning one particular kick with real intent, breaking 40 metres down the field, and a lethargic looking Cardiff Blues defence failed to re-organise. The Italians put the ball through the hands easily and Braam Steyn had the simplest of run-ins to the corner.
Allan kicked a superb conversion and was back on the tee a few minutes later as the visitors looked all at sea and conceded a penalty in front of the posts. Just like that, Cardiff Blues were 20-16 down and Benetton seemed to be benefiting from a new lease of life.
What we needed now was a calm head, and fortunately, this was the moment Gareth Anscombe was introduced for the first time this season.
First, he kicked a penalty that was remarkably similar to that which won the game in Bilbao, before his cross kick for Owen Lane and subsequent half-break allowed Kris Dacey to go under the posts, only for the TMO to again intervene and rule that Tomos Williams' final pass was marginally forward.
Anscombe wasn't done though, as two more penalties in four minutes gave Cardiff Blues a 25-20 lead with eight minutes of the game to go. All too familiar, and it was only going to get worse.
From the kick-off, Tomos Williams was charged down but we got lucky as the ball went into touch. Then we threw to the back of the lineout and Benetton stole it, but we got lucky as Ethan Lewis was able to get his boot to the loose ball. Then the luck ran out as Olly Robinson and Ellis Jenkins tried an intricate move in midfield and the knock on came.
That would be the last time Cardiff Blues touched the ball in the game.
Benetton won the penalty at the scrum and kicked to touch. They won a penalty from the maul and kicked to the corner. They won a penalty at the maul and opted for the scrum as Olly Robinson was sin-binned. Three scrum penalties later we were lucky not to concede a penalty try but were down to 13 men as Rhys Gill was sin-binned.
Eventually, it was as good of a scenario as we could have asked for as Benetton got the ball out of the scrum and wide for Monty Ioane to score in the corner. It left the scores at 25-all and Allan with a tricky conversion, but the former Scotland U20 cap and now Italy international struck it perfectly and secured Benetton the win.
A really disappointing day at the office for Cardiff Blues in pretty much all respects, but especially the defensive side of the game, both in terms of organisation and attitude, will rightly come in for real criticism. Offensively we didn't look as dangerous as last week, but two additional tries may have been awarded on another day.
Comparing the two performances on a general level isn't worthwhile though. The level against Leinster was much higher than Saturday night, which leads me to believe the outing against Benetton was a one-off. I hope it was anyway.
Next week's fixture against Zebre now takes on a real crunch match feel about it. Beat them comfortably, ideally with a bonus point, and we can settle into a rhythm. Struggle in Parma and John Mulvihill will be facing a lot of questions as the pressure piles.
Dan Pearce
For now let's be disappointed by Saturday's performance, as the players and coaches no doubt are, but let's keep a level head about it. It's not even mid-September yet!
pqs: qs: