Falcons v Hartpury RFC 18 October - Teams Up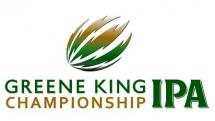 By Falcons
October 15 2019
Dean Richards said "we did not play the condition", last time out, hopefully the weather will be kinder to us for this match as it is our first league match at home. At the moment the Weather God are playing the game.
Newcastle Falcons v Hartpury University RFC
Friday 18th October - Kick Off 8pm
The Falcons took on Hartpury at their home ground on the 5th October in the Championship Cup and put 52 points past them. We have to expect more of the same this Friday surely? However, we do know Hartpury can score tries as this photos shows.
Joe Margetts Try for Hartpury RFC In th Cup - Picture Hartpury RFC
Hartpury have made wholesale changes, many of them rotational, to the side which will travel to Newcastle on Friday (8pm) with the daunting task of taking something from what is sure to be one of the toughest fixtures of the season.
Newcastle Falcons: 15 Alex Tait, 14 Adam Radwan, 13 George Wacokecoke, 12 Josh Matavesi, 11 Sinoti Sinoti, 10 Toby Flood (captain), 9 Sam Stuart, 1 Adam Brocklebank, 2 Charlie Maddison, 3 Rodney Ah You, 4 Darren Barry, 5 Will Montgomery, 6 Will Welch, 7 Gary Graham, 8 Nemani Nagusa
Replacements: 16 Jamie Blamire, 17 Trevor Davison, 18 Mark Tampin, 19 Sean Robinson, 20 Callum Chick, 21 Cameron Nordli-Kelemeti, 22 Joel Hodgson, 23 Ben Stevenson
Hartpury: 15.George Simpson, 14.Nick David, 13. Charlie Powell, 12. Luke Eves, 11. Toby Fricker, 10. Joshua Bragman, 9. Luke Carter (c), 1. Dan Murphy, 2. Will Crane, 3. Ashley Challenger, 4 Joe Batley, 5. Chunya Munga, 6. John Hawkins, 7. Max Clementson, 8. Will Safe,
Replacements:16. Will Tanner, 17. Des Merrey, 18., Mike Flook, 19. Kieran Curran, 20. Jack Preece, 21. Seb Nagle-Taylor, 22. Harry Cochrane, 23. Jamie Forrester
pqs: qs: