Albi Travel: Chinnor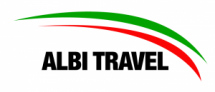 By Martin
April 12 2019
There has been strong interest in the final away game of the season with one coach booked and a second close to being viable. See below for more information.
From Albi Travel
WE NOW HAVE A FULL COACH FOR CHINNOR all those who have booked could you please pay for your travel at the Loughbrough match or pay by bank transfer to: Sort Code: 30-96-98 Account Number: 00161109. If you can-not manage the above, fares will be collected on the coach but time to Chinnor is short so the more fares paid in advance will help.
ANYBODY who has not yet booked, why not come and join us on the last match of the season and support your team at a new away venue. Any-one wishing to travel will be placed onto a waiting list and if there is a large enough response we will run a second coach but again this is dependent on numbers. if you wish to travel please reply by the 16/04/19 and you will be informed if a second coach will be running before the Easter weekend.
TO BOOK e-mail albitravel@gmail.com or phone 07837 530869.
pqs: qs: