Match preview - Albion v Dalrlington Mowden Park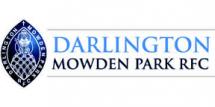 By Igwok
March 5 2020
This Saturday and it's a return to a 3.00pm kickoff as Albion Host Darlington Mowden Park.
DMP sit just ahead of Albion in 6th place, 3 points to the better and so offers Albion the opportunity to continue their climb.
Albion's form has certainly inproved over the last few weeks, with 6 wins from the last 8 games. Meanwhile, Darlington have had issues particularly on the road failing to put together back to back wins.
Darlington lead the way in try scoring (Albion are 4th) with most of their tries (70%) coming from the backs. This suggests that they like to move the the ball about. Their tries also come in the first and last quarters.
Defensively, they are quite lean - 6th in the table of tries conceded, however most of the tries scored against them have been by forwards. Further more a tally of 5 penalty tries could indicate that if Albion keep it tight and seek to dominate up front, this could yield dividends.
Darlington's top try scorer is Brandon Asher-Wood, A South African who has been with the club for 3 seasons. Meanwhile, Darlington also boast the league's top scorer by a counrty mile, amassing 265 points to date. Albion will need to keep their discipline to prevent penalties taking their toll.
Expect a yellow card as Darlington also top the table in this department - 21 yellows in 24 games.
Weather forecast for Saturday is overcast with rain threatening. A fresh breeze with strong gusts will make things interesting for the kickers. 10˚C not too cold.
Game forecast - A convincing win for Albion
pqs: qs: