Guess The Attendance - Hartpury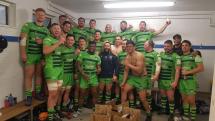 Thanks for the memories
By Almo
April 22 2019
Well it has been an eventful season with good times/bad times but already we are only 5 sleeps away from our final game, possibly the last chance to see full-time rugby union professionals running out from the home dressing room at Headingley. So on Saturday we host Hartpury, now safe from relegation and it will be interesting to see if they bring along their Premiership Stars from Gloucester, Worcester and Bristol.
Last time out the attendance was 1283 and the flagmeister had put in one of his occasional posts and it was bang on the money, taking 3 points. Tower was second and Madtyke took bronze and one point. Nobody in the top half of the table gained points so going into the final round the winner could be anyone from Bobba, John R upwards (remember an exact guess gets 5 points).
The almo guess is 1290. Please post your more considered guesses below on this thread.
THE TABLE

| | |
| --- | --- |
| Albert, Hornchurch | 9 points |
| opus | 7.5 points |
| WPL, LCSF | 6 points |
| yeldor | 5.5 points |
| Redcar, Madtyke | 5 points |
| Bobba, John R | 4 points |
| WW, Tower | 3 points |
| Billy ba, sidestep | 2 points |
| almo | 1 point |
| | |
pqs: qs: