TAKING CONTROL OF OUR MESSAGEBOARD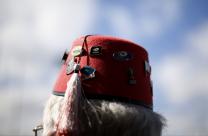 By TheSaracens.com
November 28 2019
It has been a difficult few weeks for rugby in general and supporters of Saracens in particular. Not surprisingly our message board has been dominated by multiple threads relating to the salary cap breach. Most of the comments have been polite and well-reasoned although a few have not. However it has made it difficult for Saracens' supporters to use the Message Board in the way it was intended – to talk about our team and all matters rugby-related among ourselves.
The Mods have decided therefore that we will open a single, sticky Salary Cap thread. Everyone, Saracens or otherwise, is welcome to post on there about anything related to the Salary Cap breach, appeal or no appeal, mid-term audit and any other fall out. Please keep comments relevant, respectful and not repetitive. All other Salary Cap-related threads will be closed and any new ones, or salary cap posts on non-related threads, will be deleted (unless there is a new revelation deserving of its own thread!).
Thank you everyone in advance for your co-operation.
pqs: qs: