Contact Us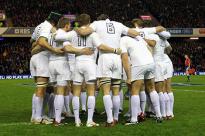 By Updated 7-NOV-18
April 4 2007
Please feel free to use the links below if you would like to get in touch with the us at Unofficial England Rugby. The email in boxes are always open if you have any questions, comments, suggestions or wish to contribute to the site in any way!
Unofficial England Rugby first came into being on June 12th 2003 - we hope you all continue to enjoy the site and join in with the banter on our message board. Furthermore, if you'd like to contribute to the site by sending in some of your rugby photos, or perhaps an article you may have written, please feel free and we woul be happy to publish your work.

A big thank you to all the readers and message board posters who have contributed. Without you this site wouldn't be the same!
pqs: qs: