Online rugby news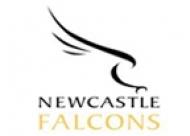 By Monkey1
April 12 2012
Local Rugby News:
The region's leading rugby news from the biggest selling North East papers. Entertaining and informative about rugby at all levels, with especially in-depth news about Newcastle Falcons.
&
Evening Chronicle & Journal Online - Rugby News
Sunday Sun Online - Rugby News
From our own correspondent.
Leipy's excellent match reports, previews, and general musings about the Falcons.
General Rugby News
News articles online related to the Falcons, updated every few minutes.
Other stuff
Often amusing or extraordinary videos of rugby news
Just plain daft
Please feel free to mention any other links that you think would be of interest, or report any links that are not working. Just leave a message on the message board.
Ta muchly!
pqs: qs: