Close season for the West Wales Raiders..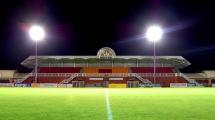 By Rogero
September 23 2019
Well that is another season over for the West Wales Raiders. 2019 was better in terms of results than 2018 but it was still a season which saw us finish bottom of the league again. It will be interesting to see what the club have planned for 2020 and what Kim Williams plans to do. Hopefully the forum and message board will have positive things to talk about over the comming weeks and months...
Please to all concerned with the club - do use the only South Wales RL forum and message board which has been here for nearly 15 years! Information and knowledge about what is going on helps keep interest alive.
pqs: qs: