Ringfencing by any other name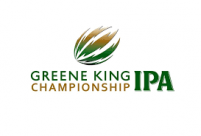 By Carnegiette2
February 14 2020
The rugby world (well my part of it) has been rocked by news that the RFU are slashing funding for Championship clubs by 50% for the 2020/2021 season with no guarantees of funding after that.
The league has been underfunded for years – in a vicious circle it has failed to attract sponsorship, and failed (with a few exceptions) to draw good crowds. Yet week in week out it provides exciting entertaining rugby. There are countless players now at the top table who once plied their trade in the Championship – it is a proven pathway.
The RFU aspiration for the Championship was for it to be fully professional yet they failed to provide the funding or support to achieve that. It was branded the "Wild West" in a Guardian article back in 2016 with rumours of clubs cutting corners on medicals and insurance with players on contracts not worth the paper they were written on (then as we were a PRL member our players were on PRL contracts but that didn't last).
The PRL clubs have long wanted to ringfence themselves. Currently one unlucky member gets to spend a year mixing with the Championship clubs, but with a large parachute payment to ease their pain meaning an almost guaranteed return to the promised land. The playing field is less level than Goldington Road but Premiership clubs are happy to raid the Championship for the most promising talent.
In many ways the Premiership is already ringfenced – the injection of the CVC cash leading to a widening gulf between the haves and the have-nots. London Welsh had to embark on a legal battle to take the place they had earned but paid the price financially. Ealing have a wealthy backer and are keen to make the leap, Cornish Pirates have aspirations and plans to build a compliant stadium. We have the stadium but when our main backer pulled the plug financial catastrophe followed. The sums of money now needed to compete with Premiership clubs are eye watering.
Allegedly last year Championship clubs were offered a 3 year deal with a modest increase in funding – if they agreed to ringfencing of the Premiership. They didn't. But now those clubs are caught between the wealthy PRL clubs flexing their muscle, with a track record for making it up as they go along and a weak, skint RFU who are lacking both in competence and (seemingly) morals.
What next?
There are no easy answers. Legal battles? (possibly) A breakaway league? (unlikely) Clubs joining the Pro 14? (rumoured). Pirates and Coventry had been working on a blueprint for the Championship and it's a good read. Who pays for it is the eternal problem. My view is there will be a lot of noise -some clubs will absorb the loss of funding (the likes of Ealing) but others will struggle. More clubs will be forced down the semi-pro route - that and increased uncertainty are not good for player welfare.
One thing is certain- this battle has a long long way to go.
pqs: qs: