Diary of a madman - the saga continues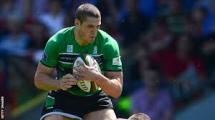 By opuscoitus
March 19 2020
So the summer of 2016- we'd suffered the loss of a few players, most notably the U20 front row, and replacing that front row with the likes of Cusack who to be fair made even me look like twiggy was a precursor to what was happening, clearly the experiment wasn't working.
In January we learned Brush was off, and Jimmy was back in charge for the next season. Ealing were being bankrolled by Mr Trailfinders and it was getting harder and harder to compete for that top spot. The end of the playoffs were looming and in previous 2 Bristol & Worcester had prevailed sadly London Irish in our way and Prem clubs coming down are always going to be too strong. We got to the last ever final, but again a hill to climb second leg and Irish prevailed.
The natives were getting restless something needed to be done, ex players came back into the fold ex coaches returned and had a fight with the ex players in the dug out in front of the building site of the south stand it was turning very ragged, Jonah and Ryan upped to the prem where they belonged and the crowds were dwindling, This message board was full of doom and gloom and everyone had a view of "where the hell are we going?"
The following season 2017-18, Jimmy was in charge, money was tight, and results were mixed. Then in March along came Chris Stirling, refreshing honest open and an all round good Egg, clearly work had to be done and while he watched from a distance his 1st plan of action was a proper 10 and a get on your nerves 9.
The start of the 18-19 season was dire, Cope at 10 was unlucky with injury but meetings were called, CS posted on here communication was better than ever and even though our free glossy programme had been taken over by a tatty sheet of A4 and shop was shut to be replaced by a coat hook with a few shirts on in the café somehow things seemed like it would be ok. Then the infamous meeting I was there I heard what was said and believed everyone who spoke, this brought the cavalry some quality players most just finishing super 10's in NZ turned up strapped up jet lagged thrown into the games but gradually results turned. We climbed the league, we started to believe that with another couple of additions in the off season and with these guys having a decent rest whoever comes down will be no match for us on our game, players acknowledged fans on social media they came into crowd for a chat, this was what I wanted 5 years before this is what the club should be about the feel good factor was back.
Then the wheels spectacularly blew off, it's all been well documented what has gone on and as a result we are the most hated club since Hitler and his chums formed theirs. I won't go into length as all been done to death but myself and other supporters along with all playing staff and coaches were broken, they showed remarkable siege mentality we not only beat London Irish we showed what this team could do we battered them. We finished 6th and some not only great players but good down to earth people were spread far and wide and we were left with ruins reminiscent of the south stand building site, most players going to our rivals some even dropping down the leagues. Very sad seeing the whole club ripped apart many of us speculated the future most foresaw impending doom and the end of days, nothing from the club radio silence was maintained throughout the summer, we saw more ex players finding clubs. Somehow due to how they had been treated seemed more important, if club had have folded and disappeared into oblivion I would have understood and accepted it strapped up the buggered ankle and gone back to random games whenever teams are short.
But no….along comes the club with 20 odd signings a DOR and a head coach whose cars sat nav is preset to Headingley, going to be tough no-one under any illusion 11th is the target so we can keep the funding and hope for the best, some ex RL players a madam Tussaud Tom Varndell and some young Academy kids eager to learn, it was us against the world with 3 pre season cup games before the nuts and bolts of the season began.
Fast forward to March, full of surprises….. funding cut Sarries coming down, Phil Davies returns and possibly the prospect of a team next year despite almost guaranteed relegation, we were the only constant at times nearly borrowing the cricket scoreboard from next door. No problem with effort the young kids keep going just way out of our league however would be happy with majority of players to go again next year if possible, zero interaction from the club which is frustrating but maybe with cost cutting it's a one man band in a shed busy photocopying the team sheets.
The rollercoaster is making its way back to the start, no-one knows what the future holds I hope it's National One with a competitive team, not a title winning team just a team who can begin to rebuild and get a plan in place to grow the club whichever name they choose, the ultras have been formed banter and a laugh behind the sticks designed to not take it too seriously has bizarrely meant that this season is the one season I can pinpoint has scratched the itch…….not always about result but like minded people enjoying a bit of rugby and to be fair plenty of tries, hopefully club will try harder going forward to try and rebuild any type of fan base and communication.
So many ups and downs in the last 5/6 years and so many good players have worn the shirt, and some average ones but for me all part of the rollercoaster, have added my favourite XV in Yorkshire era which gives us a team which would have given the best a good run for its money.
15 Holmes
14. Niko
13. Forsyth
12. Lucock
11. Stegmann
10. Te Rure
9. JB
8. Buzz
7. Kiri Kiri
6. Mayhew
5. Myerscough
4. West
3. Hill
2. Walker
1. Mitchell
16 Asbo
17. Boyce
18 Thomas
19. Smith
20. Temm
21. Davies
22. Elder
23. Umaga
Think the one thing for certain is that The name Yorkshire Carnegie will be banished forever and I can understand why, I have said it before I felt like the only person who bought into it in the first place but for any potential newbies on here reading this whatever we are called it's certainly a rollercoaster and you just have to ride it.
pqs: qs: