Carnegie Go Through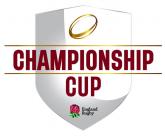 By Blues Ed
February 4 2019
A first half blitz from Carnegie ended our hopes of reaching the Championship Cup semi-final.
We conceded two tries in the first ten minutes and were 26-0 down at the break.
A bunch of replacements got us back on track in terms of territory, and we did score twice through Hutler and Tapley, but Carnegie were worthy 38-14 winners.
Time to concentrate on the league ...
pqs: qs: