Player's Ratings Discussion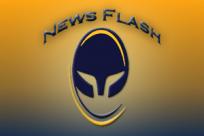 By JP
September 11 2020
What Premiership level do you feel our players are rated at? From "5" being a top Premiership performer to "0" not quite there.
We have a squad of 56 players, which includes our academy, how many of these players do you feel are in the top eschelon of Premiership rugby players and who are not quite making the grade either through experience or lacking in the necessary skills.
This is not to denegrate or poke sticks at players, but to discuss what we as supporters see, which is not necessarily what the coaches see day to day
It is a very tough question as many of us would, understandably, hold faith with everyone of our players. However in the cold light od day critically some of our players are much better than others and some struggle to compete at this level. This does not mean to say that they are not valued members of the team or that they do not give everyting they have in their lockers. In fact many of the less talented players work harder, are more committed than the more "capable players.
Please take into account this is my own opinion based on what I currently see and comparing with what I see when watching other clubs play. I have ignored their status from where they came from or at what level thay have achieved in the past it is how they have played in the current season.
A player's capability is a very hard thing to assess, is it how he performs at set pieces, open field play, in attack or in defence, I feel it is a mixture of all of these however the priority is different by position. For example a Prop has a much higher effect at the set piece than say a fullback or winger. Once the set piece is completed then focus and importance moves to other positions but that does not mean that the props job is done. It is this extra that really makes an outstanding player. For example we have one of the best scrummagers in the country but his open field play is below that of others not so gifted and therefore gets overlooked for International selection.
In the table below I have tried to grade each player taking into accounts all aspects of their games and the impact they have the games in which they play. Impact is a very important factor.
I have highlighted players who I also believe are X Factor players for us. What do I mean by X factor?
An X factor player is someone who from ansolutely no where creates something really special which can change the course of the game, be it a lock who makes a fantastic steal to a fullback who counter attacks and makes 90meters through several defenders to score under the posts.
I have also highlighted players who have come through our development system or Academy, at present this accounts for 50% of our totak squad and 2 of them are X Factor players for the club.
What do you think?
Remember I am not right or wrong, it is just my thoughts
pqs: qs: